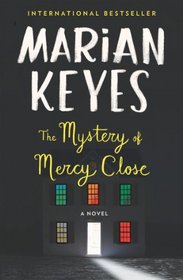 Helen Walsh doesn't believe in fear—it's just something men invented to get all the money—and yet she's sinking. Her private investigator business has dried up, her flat has been repossessed, and now some old demons are resurfacing. Chief among them is her charming but dodgy ex-boyfriend Jay Parker, who offers Helen a lucrative missing-persons case. Wayne Diffney from boyband Laddz vanished from his house in Mercy Close—and the Laddz have a sellout comeback gig in five days.
Helen has a new boyfriend, but Jay's reappearance proves unsettling. Playing by her own rules, Helen is drawn into a dark and glamorous world, where her own worst enemy is her own head and where increasingly the only person she feels connected to is Wayne, a man she has never even met.
ISBN 9780142180792, Paperback
To enter, simply leave a comment on this Blog post. You must be a PaperBackSwap member in good standing to win.
We will choose 1 winner at random from comments we receive here on the Blog from PBS members.
You have until Monday, November 16, 2020 at 12 noon ET, to leave a comment.
Good Luck to everyone!
Note: This book and thousands of other titles are available in the PBS Market. Some of the prices are amazing – and you can use a PBS credit to make the deal even better!
Tags: Contests, PBS Market