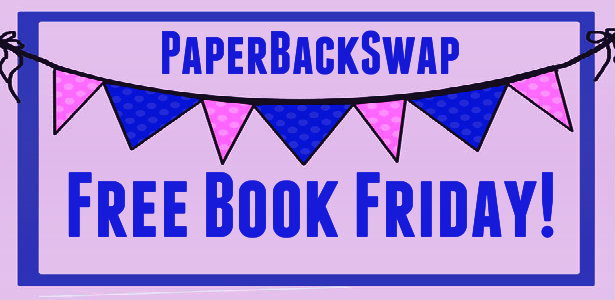 This week's Free Book Friday Prize is a 3 book package that includes a copy of each of these books:
The delicious life of one of the most beloved figures in twentiethcentury American culture. With a swooping voice, an irrepressible sense of humor, and a passion for good food, Julia Child ushered in the nation's culinary renaissance. In Julia Child, award-winning food writer Laura Shapiro tells the story of Child's unlikely career path, from California party girl to coolheaded chief clerk in a World War II spy station to bewildered amateur cook and finally to the Cordon Bleu in Paris, the school that inspired her calling. A food lover who was quintessentially American, right down to her little-known recipe for classic tuna fish casserole, Shapiro's Julia Child personifies her own most famous lesson: that learning how to cook means learning how to live.
ISBN 9780143116448, Paperback
by Alice Guadalupe Tapp
Tamales 101 A Beginner's Guide to Making Traditional Tamales by Alice Guadalupe Tapp Corn-husked bundles of fresh masa plump with wonderful combinations of sauces, meats, and vegetables—tamales are a simple and delicious staple of Mexican and Southwestern cuisine. Alice Guadalupe Tapp has perfected the art of tamale making, and in TAMALES 101 imparts her knowledge and passion for this comforting treat. TAMALES 101 will show beginners how to make masa dough as well as fold and steam tamales to perfection. Then, once you've mastered the basics, you'll be whipping up batches of Chicken Tomatillo, Chorizo Potato, Vegetable Curry, and Greek tamales in no time. With recipes for nearly 100 traditional, vegetarian, vegan, and specialty tamales and sauces, TAMALES 101 will send you on a culinary adventure that's sure to delight and impress your guests.
ISBN 9781580084284, Paperback
There are currently 15 Members wishing for this book
From veteran cookbook author Robb Walsh, this definitive guide to the world's most beloved condiment is a must-have for fans of dishes that can never be too spicy. — Robb Walsh, founder of the annual Austin Hot Sauce Festival and a recognized authority on all things piquant, created this combination cookbook/project manual/food history to appeal to the legions of hot sauce fans around the world. With chapters on the history of hot sauce, tips and recipes for making your own brand-inspired sauces at home, and more than 50 recipes using hot sauce- ranging from Nuclear Wings to Carolina Sloppy Joes to Spicy Bloody Marys to Pickapeppa Pot Roast – The Hot Sauce Cookbook is the be-all, end-all cookbook for pepper sauce aficionados.
ISBN 9781607744269, Hardcover
There are currently 7 Members wishing for this book
To enter to win this 3 book prize package, simply leave a comment on this Blog post. You must be a PaperBackSwap member to win.
We will choose 1 winner at random from comments we receive here on the Blog from PBS members.
You have until Sunday, March 29, 2015 at 12 noon EDT, to leave a comment.
Good Luck to everyone!
Note: All the books given away on Free Book Friday are available in the PBS Market. We have thousands of new and new overstock titles available right now, with more added hourly. Some of the prices are amazing – and you can use a PBS credit to make the deal even better!
Tags: Book Recommendations, Book Suggestions, Contests, PBS Market