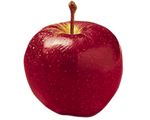 By Leslie P. (PBSLeslie)
Sometimes it is really nice to see something all the way to the end.  We had an opportunity to do just that this week when we delivered books to Dunbar Elementary School in Atlanta, Georgia.  We love our Books for Schools program, there's no doubt.    Sending 25,000 new books all over the country this January is an amazing accomplishment.  But having the chance to actually see some of the students, and see their faces light up and the excitement in their eyes makes it really special.  As in "yes, that is a tear in my eye, now please hand me a tissue" special, know what I mean?
As I was describing the program and gift of books, I thought I was doing a pretty good job of engaging the children.  I thought to myself, "Hey, I'm really wowing these kids with my little speech today…look how happy they are!"  It turns out it was Deana who was wowing them as she (slightly behind me and to my left) was showing them all the different books we had brought with us.  There were "oohs" and "aahs" and lots of smiles.
Dunbar Elementary was featured in our November 2011 Books for Schools program, Paul Dunbar Elementary – Atlanta, GA and had a goal of 1,000 books.  They were nominated by the nonprofit organization, Everybody Wins! Atlanta, which serves the school by providing a weekly "Power Lunch" mentoring program and also a live Storyteller Program. The 1,000 books donated by PaperBackSwap (through our member's generosity) will be used in the Power Lunch Program, according to Terri Beck, Executive Director of Everybody Wins! Atlanta.  She, along with Allyn Howard, Program Director, met us at the school to accept the books.  They were so thrilled to see all the books we had brought and declared them exactly what they needed for the mentor and student reading sessions!  Nicole Corely, who works at Dunbar Elementary as a program coordinator with Communities in Schools of Atlanta, was also there to welcome us and introduce us to the students.
Please know that your donations do make a difference and are appreciated! Along with our books, we are also sending an important message of kindness, giving, and the love of reading. Years from now these students may no longer have the actual books we sent, but with luck, they will still have this message in their hearts.
Tags: Books for Schools