by Robin K. (
jubead
)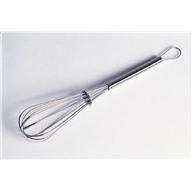 Breakfast!  Is there more to Life?
During the week I struggle to stop and eat breakfast.  It isn't my favorite meal of the day and frankly, I don't have the time when I am getting ready for work.   When I am at work, I forget that I haven't eaten.  Then comes the weekend and it is my favorite meal of the day.  I love getting up early and meeting friends for breakfast, then heading out for a day of shopping, movies or to a coffee shop for a chatfest.   If anyone is in Southern New Hampshire or the Boston area my favorite breakfast joints are Suzie's (Hudson, NH), Hollis Country Kitchen (Hollis, NH), Coffeeberries (Londonderry, NH) and the Doo Wop Diner (Malden, MA).  They are joints and dives, but they are clean and the food and coffee quality is consistent.
Oh you say, this is not a restaurant review site or an episode of Diners, Drive-Ins and Dives (Food Channel – Guy Fieri), but a book site!  Well do I have a cookbook for you…
James McNair's Breakfast  is my bible for cooking breakfast.  I have used this cookbook so much that I could never swap it on PBS because it no longer meets the Book Condition Criteria for "Swappability" at PBS (Help Doc).  Also someone would have to pry it from my dead cold hands before I would give it up to anyone!
It isn't a large cookbook but it has a little of everything and the recipes are simple.  Have you ever wondered what the difference was between an espresso or café au lait?  Did you think only if you had an espresso machine would you be able to make a café latte?  Well, all you need is this cookbook, good coffee and a stove top espresso maker.   Not a coffee drinker?  Then check out the recipes for tea, hot chocolate/cocoa or hot mulled cider.  Try something stronger like a Bellini, Mimosa or Smoothie.
Whip up an apple or berry butter to go with the popovers you just made.  Instead of syrup on your pancakes or waffles, serve your family and guests a warm berry sauce.  Are you looking for something different for breakfast?  Then you can try baked or shirred eggs, a skillet cake with baked apples, a bacon and egg casserole or Grillades and Grits (just to name a few).
I want to share with you my favorite breakfast recipe and it is pictured on the cover!
Berry Refresher
4 cups fresh strawberries, hull, or raspberries or a combo.
2 cups freshly squeezed apple or orange juice (nice thought – I use store bought)
¼  cups freshly squeezed lemon or lime juice
Granulated sugar
Fresh mint for garnish
Combine berries and juices in a blender and mix until very smooth.  Add sugar to taste, and strain if you wish.  Chill, or serve over a little crushed ice. Garnish each glass with a sprig of mint.
Puffed Oven-Baked Pancakes (Dutch Pancake)
I use an oven proof dish such as an individual pie plate vs a pan.  I also serve with a cup of café latte.  30 mins start to finish.
2 T unsalted butter
1 egg
¼ cup low-fat milk
¼ cup unbleached all-purpose flour
¼ teaspoon almond extract (optional – I have used vanilla and orange, but almond works best)
½ teaspoon grated lemon zest (optional)
Toppings (Strawberries, blueberries, bananas, raspberries, warmed apple sauce or chestnuts or butter toasted chopped macadamia nuts with grated coconut
4 inch oven proof skillet, ramekin, pie plate or baking dish for each pancake
Preheat the oven to 475 F
Place the butter in a 4-inch ovenproof skillet, ramekin, or other baking dish, and heat in the oven until the butter is melted.
While the butter melts, beat the egg in a food processor, blender, or bowl with a wire whisk until light and bright yellow.  Gradually beat in the milk, then the flour, until smooth. Stir in the almond extract and lemon zest.  Pour the batter into the pan of hot butter and return the pan to the oven.  Cook until the pancake is puffed and golden, about 12 mins.  Serve at once with toppings.  Serves 1 and to increase the serving, just add the same amount of ingredients for each additional pancake.  It is approximately ¼ cup of batter per pancake.
To make more pancakes, just multiply the ingredients above with the amount of pancakes you want to use.  This is why I purchased individual pie plates and I place them all on a jelly roll or cookie sheet to cook