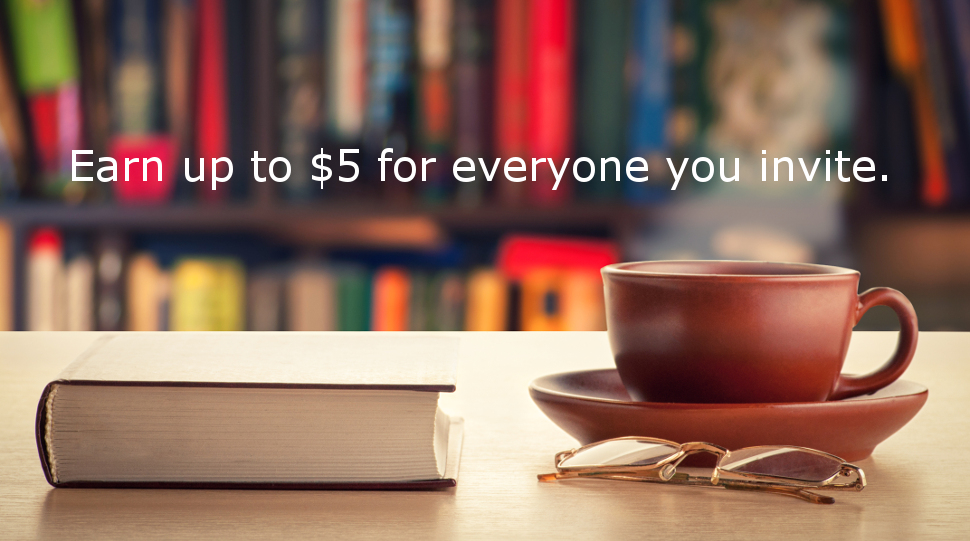 If someone handed you a $5 bill, would you put it in a pocket and never spend it? We hope not! Yet, some of you are doing the equivalent of that right now, and you may not even know it.
Our Invite Friends program allows you to earn actual cash money for referrals. No joke! Moolah. Green. Bank. Dough. Cabbage. Bread. (OK, now we're getting hungry.)
Some members who have referred friends after the start of the program in November 2015 have become eligible to claim a cash reward, but haven't done that yet! Are you one of those members?
You can check by going to the Invite Friends page, linked from the bottom of any page on the site, or click here: Check my Referrals
Scroll down on that page to see your list of referred accounts and if there is a Claim Your Reward button there, click it! Then choose a check mailed to your home, or PBS Money. That's all you have to do. Could NOT be easier.
And if you don't yet have cash to claim, it's easy to get that started. You can Learn More About Inviting Friends in the Help Center. For you, it means a Cha-Ching! of always-welcome cash. For your referred friend, it means a discount on Annual Membership and entry into a world of online bookswapping. For the club, it means more members and more books to be shared with all of us. It's win-win-win!