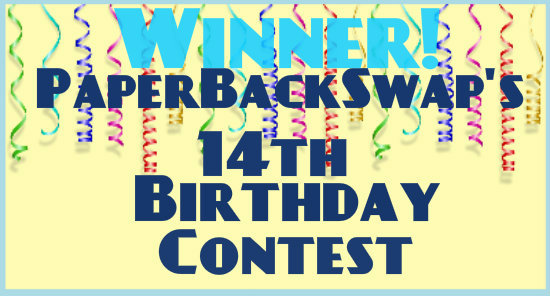 We have a winner! Congratulations to
Your entry was chosen at random as the winner of our Favorites at 14 14th Birthday Contest! You have a choice of either 6 PaperBackSwap Credits, one year of Standard Membership or a one year subscription to Box-O-Books. We will be sending you an email so you can let us know which prize you choose.
Thank you to everyone who entered our contest! It was great to read about all of your favorite books!
And stay tuned here on the PaperBackSwap Blog and to our Facebook page for more chances to win books and prizes!
And be sure to follow us on Facebook, to be among the first to learn of contest and give-aways.