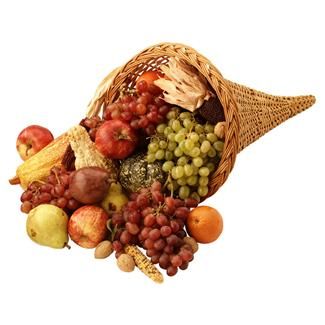 Julia Child inspired many Americans to try new cooking techniques over her many years on TV. Julia didn't learn to cook until she was in her 30's. She became interested in cooking after marrying Paul Child. In 1948 they moved to France, where Paul worked for the United States Information Agency. Julia fell in love with French food immediately. She attended the famous Le Cordon Bleu cooking school and started teaching other American women how to cook French dishes. In the early 1950's she started writing a cookbook with 2 friends. That book later became "Mastering the Art of French Cooking, volumes one and two".

Decades later she worked with her great-nephew, Alex Prud'homme to write "My Life in France". It was published in 2006, 2 years after Julia died. This is a wonderful book told in Julia's voice about the time the Childs spent in France. She describes in wonderful detail special meals they were served, the apartment they lived in, and the French people. Cooking and teaching became Julia's passion and you can feel it through this book. You also get a glimpse into Julia and Paul's marriage. They were truly partners and soul mates.

Another book that will give you more insight into Julia is "As Always, Julia: The Letters of Julia Child and Avis DeVoto" by Joan Reardon. Avis Devoto is the person who took Julia's cookbook manuscript to publishers in the United States. Their letters reveal how much work Julia spent in perfecting each recipe that she wanted published. They also talked about politics and personal situations. Some of it I had a hard time relating to because Avis came from a life that involved hired help and lots of cocktail parties. I felt she wasn't really in touch with the average housewife of the 1950's. But again you see Julia's passion in her letters about the cookbook manuscript.
If you have ever seen "Mastering the Art of French Cooking", you know that the recipes are extremely long and detailed. Julia wanted the books to teach cooks techniques not just a list of ingredients and simple cooking directions. After reading the two books about Julia, I revisited a copy of "Mastering" and had a new appreciation for how the recipes were written. I realized that Julia wanted to be in my kitchen helping me cook. She wanted everyone to enjoy the process of cooking.
Even if you don't consider yourself a big fan of Julia Child, I highly recommend these books. You may also walk away thinking about what are you passionate about in life.
Bon Appétit!