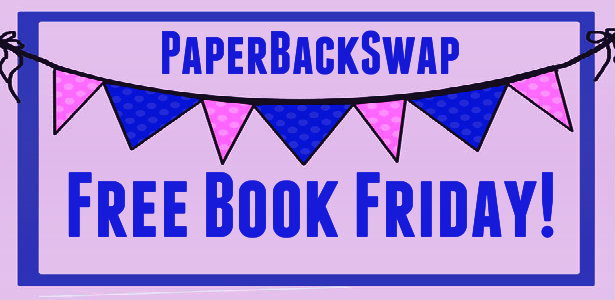 This week's Free Book Friday Prize is an Audio Book Bundle that includes a copy of each of these books:
Never go back — but Jack Reacher does, and the past finally catches up with him. . . . — Former military cop Jack Reacher makes it all the way from snowbound South Dakota to his destination in northeastern Virginia, near Washington, D.C.: the headquarters of his old unit, the 110th MP. The old stone building is the closest thing to a home he ever had.  Reacher is there to meet, in person, the new commanding officer, Major Susan Turner, so far just a warm, intriguing voice on the phone.
But it isn't Turner behind the CO's desk. And Reacher is hit with two pieces of shocking news, one with serious criminal consequences, and one too personal to even think about.  When threatened, you can run or fight.  Reacher fights, aiming to find Turner and clear his name, barely a step ahead of the army, and the FBI, and the D.C. Metro police, and four unidentified thugs.
Reacher gets put through his paces — and that makes him question who he is, what he's done, and the very future of his untethered life on the open road.
11 CDs, 13.5 hrs (810 mins), unabridged.  Dick Hill, narrator.
There are currently 24 Member wishing for this book.
ISBN 9780307749666, Audio CD
A dark and electrifying novel about addiction, fanaticism, and what might exist on the other side of life. — In a small New England town, over half a century ago, a shadow falls over a small boy playing with his toy soldiers. Jamie Morton looks up to see a striking man, the new minister. Charles Jacobs, along with his beautiful wife, will transform the local church. The men and boys are all a bit in love with Mrs. Jacobs; the women and girls feel the same about Reverend Jacobs?including Jamie?s mother and beloved sister, Claire. With Jamie, the Reverend shares a deeper bond based on a secret obsession. When tragedy strikes the Jacobs family, this charismatic preacher curses God, mocks all religious belief, and is banished from the shocked town.
Jamie has demons of his own. Wed to his guitar from the age of thirteen, he plays in bands across the country, living the nomadic lifestyle of bar-band rock and roll while fleeing from his family?s horrific loss. In his mid-thirties?addicted to heroin, stranded, desperate?Jamie meets Charles Jacobs again, with profound consequences for both men. Their bond becomes a pact beyond even the Devil?s devising, and Jamie discovers that revival has many meanings.
This rich and disturbing novel spans five decades on its way to the most terrifying conclusion Stephen King has ever written. It?s a masterpiece from King, in the great American tradition of Frank Norris, Nathaniel Hawthorne, and Edgar Allan Poe.
11 CDs, 13 hrs, unabridged.  David Morse, narrator.
There are currently 26 Member wishing for this book.
ISBN 9781442372764, Audio CD
To enter to win this 2 book prize package, simply leave a comment on this Blog post. You must be a PaperBackSwap member to win.
We will choose 1 winner at random from comments we receive here on the Blog from PBS members.
You have until Monday, April 6, 2015 at 12 noon EDT, to leave a comment.
Good Luck to everyone!
Note: All the books given away on Free Book Friday are available in the PBS Market. We have thousands of new and new overstock titles available right now, with more added hourly. Some of the prices are amazing – and you can use a PBS credit to make the deal even better!