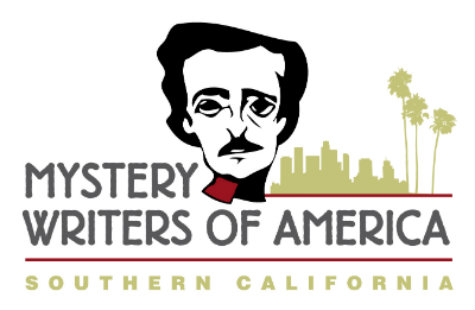 By Jeri Westerson,
Author & President, Southern California Chapter of Mystery Writers of America
Conventions can be wonderful places. You learn things, you meet up with like-minded individuals from all over the country, you get a handle on doing things better once you get back home, and you get to explore different cities, different adventures.
Bouchercon is one of those conventions. It's a mystery fan convention. The biggest in this country. Mystery and thriller writers from the major names to the modest attend and entertain on panels and other venues. As a medieval mystery writer myself, I've been going to Bouchercon since before I got that first contract, so that would be since 2006. I've been to Madison, WI; Anchorage, AK; Baltimore, MD; Indianapolis, IN; Cleveland, OH; St. Louis, MO…and on and on. This time it's in my own neck of the woods in Long Beach, CA. This year, I also have the privilege of being the president of the Southern California chapter of Mystery Writers of America. MWA is the premier mystery writer and reader professional organization and the SoCal chapter is one of the biggest (including a bunch of screenwriters and would-be screenwriters, as you can imagine being centered in Southern California). So while Bouchercon is going on, we decided to sponsor an event in one of the overflow hotels strictly for librarians attending B'con.
Because we love librarians and all the things libraries do for literacy, for author advocacy, and for giving us opportunities to meet our public through library events, we wanted to give back. A Librarian Tea seemed like a good choice. Simply, if you are registered for Bouchercon (and if not why not?) you are invited to our FREE high tea at the nearby Westin on Saturday, Nov 15 at 2 pm. Besides tea and scrumptious goodies to consume, you will also get to hear the trials and tribulations of a panel of audiobook narrators. Joining us is Kirby Heyborne who has narrated many audiobooks and is well known to librarians from his several appearances at ALA and his Ovation Award-winning narrations. His credits include GONE GIRL. Julie Whelan is also a prolific narrator and was the co-narrator of GONE GIRL. Scott Brick is one of the most beloved of audiobook narrators, with literally hundreds of audiobooks to his credit. He is the go-to narrator for many top authors, including Gregg Hurwitz, Brad Meltzer and many others. Cassandra Campbell has narrator hundreds of audiobooks. Richard Brewer has narrated a number of audiobooks, and is about to undertake UNDER TOWER PEAK by Bart Paul, which the Wall Street Journal's Tom Nolan named one of 2013's top 10 mystery novels. Penguin Random House has also generously donated audiobooks for you to take home with you and SoCalMWA is giving away nifty bookbags. All this and tea too!
There will also be authors to schmooze with at each of the tables. I hope you will partake of what we have on offer. It's our organization's mission to spread the word about mystery writing, about our authors, and about educational opportunities. If you are a librarian and are interested in attending our tea, please email us at contact@socalmwa.com.