Thanks + Giving = Books for Kids!
Dear Members,
We are very pleased to announce Books for Schools 2010, where your unused book credits can make all the difference in a child's life!
Many of you remember last year's holiday school book drive.  It was a huge success; we got thousands of books to elementary schools who needed them.  The kids were thrilled (see the pictures above), and we were so proud of our membership's response.  It even made the local news in some places!  Because of your enthusiasm, we were able to help far more schools than we had ever expected.
We've set an ambitious goal this time–25,000+ books for deserving schools all over the country.  All of the selected schools have a high percentage of students receiving a free or reduced-fee lunch.  These kids are eager for books, but their school libraries' funds have been cut, and many of the students have never owned a book.  Making it possible for them to be able to borrow books from the classroom, or to have books of their own to read at home, would be a wonderful way to give the gift of reading to a child this holiday season.
For each credit you donate, PaperBackSwap will provide a brand new book to one of these schools!   The books will be used in the classrooms, and/or given to the students to keep.   Once a school has reached its goal of donated credits, PaperBackSwap will ship all of the books to the school, for free. Read more about how the program works.
Please go to the Donations page to see our first three schools filled with students who would love to receive a book from you.  And, from the kids: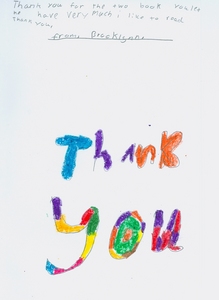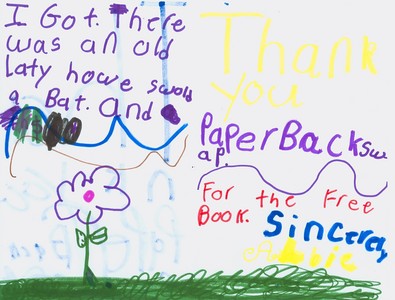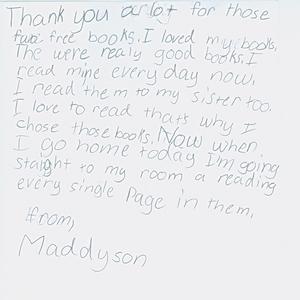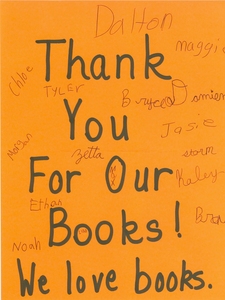 Happy Thanksgiving and all the best for the holidays!
Warm regards,
Richard & The PaperBackSwap Team
Tags: Book Donations, Books for Schools, Donations