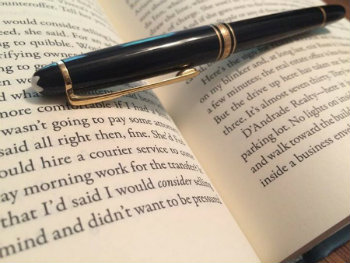 Congratulations Cat S. (
catscritch
)!
Still Time
by Jean Hegland
Winning Review by Cat S. (
catscritch
)
John is losing his mind. Or is he gaining insight into his past? This novel picks you up and drops you into a world most of us fear. Yet does it in such a way as to be entertaining, heartwarming, frustrating and wondrous, just as living serves us all. The beauty lies in his ability to fall back on his long love of Shakespeare although, all the studying, reading and teaching those tragedy/comedies have nothing on the final answers his quest to understand will bring. No one knows for sure what goes on in the mind of those who have lost all sense of time and current events, but Hegland makes if feels right. The ups and downs of memory loss are a maddening affair. Full of things unspoken, promises broken and love's small tokens. I was hooked from the beginning and did not guess the ending. A wonderful tale to behold. I would recommend it to all as it surely expanded my attempts to understand from the inside. The characters are richly detailed and I was never as lost as John. I need to call all my family and tell them I love them. Right Now!
A preview book was supplied free for an honest review.
Tags: Book Recommendations, Book Reviews, Book Suggestions, Contests