There once was a man named Chuck
Who would cut your hair for a buck
Though he was good
At cooking most food
With lasagna he had no luck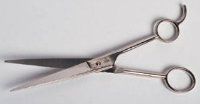 Grumpy, my dear husband, and I used to have the same barber. His name was Chuck. With a pair of scissors, he was a magician. Get him in the kitchen and – well, I'm getting ahead of myself.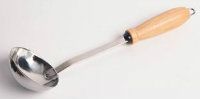 A number of years ago, while having dinner with his father-in-law, Chuck mentioned that he made great lasagna. Well, his father-in-law replied that this was nice, but that he made BETTER lasagna. Chuck gently reminded his father-in-law that he was Italian and that everybody knows that Italians make the BEST lasagna. The father-in-law, being Sicilian, took exception at this. Well, after a number of "does too" – "does nots", an oven mitt was thrown AND the Annual Lasagna Contest was born.
Great idea! But, who would judge the contest?
Chuck's wife couldn't. Her loyalties would be torn between the man who gave her life and the man who gives her love. So, they began to solicit neighbors and friends – but as they described the situation, those very friends and neighbors told Chuck and his father-in-law that they considered themselves to also be great lasagna makers and wanted to enter the fray. Great – now they had a bezillion lasagna makers. What started out as a simple dinner statement turned into the mother of all lasagna contests.
How did Chuck do? Well, the first year, Chuck made his regular lasagna and lost. The second year, he devised a new recipe: he cooked the noodles the day before and marinated them overnight in a "secret sauce". The resulting lasagna was mooshy because the marinated noodles disintegrated. As you can guess…Chuck did not win…again.
For year three, Chuck developed a different strategy. Knowing that the best part of lasagna was the sauce and cheese, he would eliminate the noodles! He developed another "secret sauce", threw in bread crumbs, and sought out the perfect cheese. Chuck figured the bread crumbs would soak up the juice from the wonderful sauce and combine with the perfect cheese to form a magnificently textured and flavorful lasagna. WRONG! What he got was a lasagna pan of goop…tasty goop…but goop none the less.
After loss three, Chuck gracefully "retired" from lasagna competition. He decided to just host the parties. And, his father-in-law…he NEVER did enter a single contest!
Now, that I have you all set for the really great lasagna recipe…here it is. How do I know? Well, first of all it's NOT Chuck's – it's MINE and it won the very last Lasagna Contest!
Tricolor Lasagna
Serves 12
16 ounces lasagna noodles
2 pounds Italian sausage
6 cups spaghetti sauce
1 can black olives – chopped
1 cup pesto sauce
32 ounces ricotta cheese
24 ounces mozzarella cheese – shredded
Pour spaghetti sauce into a heavy bottomed sauce pan and bring to a simmer. Continue to simmer until sauce reduces and is slightly thickened. Brown sausage, drain, and add to thickened spaghetti sauce. Add black olives. Continue to simmer for 30-60 minutes. Blend pesto sauce with half of the ricotta cheese. Blend the remaining ricotta with half of the mozzarella cheese. Prepare the noodles according to the directions on the package.
Spread a small amount of spaghetti sauce/sausage mixture in the bottom of a deep lasagna pan. Cover with lasagna noodles. Spread a layer of spaghetti sauce/sausage mixture on top of noodles (keep 1 cup of sauce mixture in reserve). Sprinkle with 2/3 of remaining mozzarella cheese. Cover with lasagna noodles. Spread ricotta/mozzarella mixture on top of noodles (keep 1 cup of mixture in reserve). Cover with lasagna noodles. Spread layer of pesto/ricotta mixture (keep 1 cup of mixture in reserve). Cover with lasagna noodles. Spread reserved mixtures on top of noodles so it resembles the Italian flag. Sprinkle with remaining mozzarella cheese.
Place in a preheated 375 degree oven and bake until sauce is bubbly and cheese on top is melted and starting to brown (about 50 minutes). Remove from oven and rest for 5 minutes before cutting and serving.
Pesto Sauce
3 cups fresh basil leaves – washed and dried
8 cloves of garlic – peeled
3 teaspoons pine nuts
1/2 cup parmesan cheese – finely grated
1/3 cup olive oil
Throw basil, garlic, pine nuts, and parmesan cheese into a food processor. Pulse until roughly chopped. Add olive oil. Pulse until solids are well chopped, but mixture is not liquefied.
Spaghetti sauce
A confession – I used jarred sauce…a combination of 3 cheeses and roasted red pepper…but use whatever you like. Or, you could look for recipes in the following books available on PBS:

Lasagna: The Art of Layered Cooking by  Dwayne Ridgaway

 
The Top One Hundred Pasta Sauces by Diane Seed

 
Monday-to-Friday Pasta (Monday-to-Friday Series) by  Michele Urvater

 
The Book of Pasta by Lesley MacKley and Jon Stewart

 
Five-Minute Pasta Sauces by  Michael Oliver