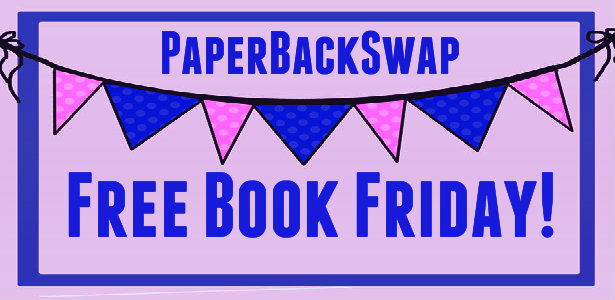 This week's Free Book Friday prize is a 2 book bundle of Curious Hardcover Fantasy
Edited by Ann & Jeff Vandermeer
The death of Dr. Thackery T. Lambshead in 2003 at his house in Wimpering-on-the-Brook, England, revealed an astonishing discovery: the remains of a remarkable cabinet of curiosities.
A carefully selected group of popular artists and acclaimed, bestselling fantasy authors has been assembled to bring Dr. Lambshead's cabinet of curiosities to life. Including contributions from Alan Moore, Lev Grossman, Mike Mignola, China Miéville, Cherie Priest, Carrie Vaughn, Greg Broadmore, Naomi Novik, Garth Nix, Michael Moorcock , Holly Black, Jeffrey Ford, Ted Chiang, and many more.
ISBN 9780062004758, Hardover
There are currently 12 Members wishing for this book.
Philadelphia. The late 1870s. A city of cobblestone sidewalks and horse-drawn carriages. Home to the famous anatomist and surgeon Dr. Spencer Black. The son of a "resurrectionist" (aka grave robber), Dr. Black studied at Philadelphia's esteemed Academy of Medicine, where he develops an unconventional hypothesis: What if the world's most celebrated mythological beasts – mermaids, minotaurs, and satyrs –
were in fact the evolutionary ancestors of humankind?
The Resurrectionist offers two extraordinary books in one. The first is a fictional biography of Dr. Spencer Black, from his humble beginnings to the mysterious disappearance at the end of his life. The second book is Black's magnum opus: The Codex Extinct Animalia, a Gray's Anatomy for mythological beasts -dragons, centaurs, Pegasus, Cerberus – all rendered in meticulously detailed black-and-white anatomical illustrations. You need only look at these images to realize they are the work of a madman. The Resurrectionist tells his story.
ISBN 978159474616, Hardcover
There are currently 46 Members wishing for this book.
To enter to win this 2 book bundle of Curious Hardcover Fantasy simply leave a comment on this Blog post. You must be a PaperBackSwap member to win.
We will choose 1 winner at random from comments we receive here on the Blog from PBS members.
You have until Sunday, April 19, 2015 at 12 noon EDT, to leave a comment.
Good Luck to everyone!
Note: Both of these brand-new hardcover books show a bit of shelf wear, as if an overzealous book warehouse worker did not handle with care. Books sent out as prizes on Free Book Friday are "As Is".
Note: All the books given away on Free Book Friday are available in the PBS Market. We have thousands of new and new overstock titles available right now, with more added hourly. Some of the prices are amazing – and you can use a PBS credit to make the deal even better!
Tags: Book Recommendations, Book Suggestions, Contests, PBS Market