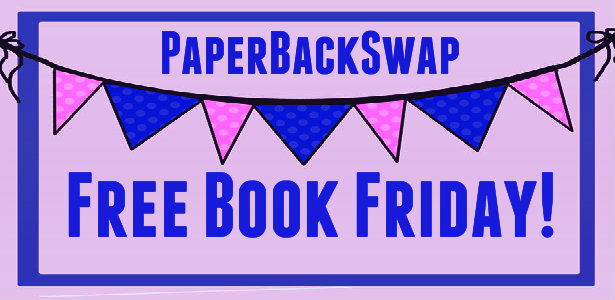 Today's Free Book Friday prize is:
On a warm summer morning in North Carthage, Missouri, it is Nick and Amy Dunne's fifth wedding anniversary. Presents are being wrapped and reservations are being made when Nick's clever and beautiful wife disappears. Husband-of-the-Year Nick isn't doing himself any favors with cringe-worthy daydreams about the slope and shape of his wife's head, but passages from Amy's diary reveal the alpha-girl perfectionist could have put anyone dangerously on edge. Under mounting pressure from the police and the media — as well as Amy's fiercely doting parents — the town golden boy parades an endless series of lies, deceits, and inappropriate behavior. Nick is oddly evasive, and he's definitely bitter — but is he really a killer?
There are currently 73 Wishers for this book.
ISBN 9780307588371, Trade Size Paperback
AND
"I have a meanness inside me, real as an organ." — Libby Day was seven when her mother and two sisters were murdered in "The Satan Sacrifice of Kinnakee, Kansas." As her family lay dying, little Libby fled their tiny farmhouse into the freezing January snow. She lost some fingers and toes, but she survived–and famously testified that her fifteen-year-old brother, Ben, was the killer. Twenty-five years later, Ben sits in prison, and troubled Libby lives off the dregs of a trust created by well-wishers who've long forgotten her.
The Kill Club is a macabre secret society obsessed with notorious crimes. When they locate Libby and pump her for details –proof they hope may free Ben– Libby hatches a plan to profit off her tragic history. For a fee, she'll reconnect with the players from that night and report her findings to the club . . . and maybe she'll admit her testimony wasn't so solid after all.
As Libby's search takes her from shabby Missouri strip clubs to abandoned Oklahoma tourist towns, the narrative flashes back to January 2, 1985. The events of that day are relayed through the eyes of Libby's doomed family members–including Ben, a loner whose rage over his shiftless father and their failing farm have driven him into a disturbing friendship with the new girl in town. Piece by piece, the unimaginable truth emerges, and Libby finds herself right back where she started–on the run from a killer.
There are currently 438 Wishers for this book.
ISBN 9780307341570, Trade Size Paperback
To enter to win both books, simply leave a comment on this Blog post. You must be a PaperBackSwap member to win.
We will choose 1 winner at random from comments we receive here on the Blog from PBS members.
You have until Sunday, March 22, 2015 at 12 noon EDT, to leave a comment.
 Please note: These books have some shelf wear on the bottoms of both of the books, some crumpled pages due to some rough handling in the warehouse. Both books are 'as is'.
Good Luck to everyone!
Note: All the books given away on Free Book Friday are available in the PBS Market. We have thousands of new and new overstock titles available right now, with more added hourly. Some of the prices are amazing – and you can use a PBS credit to make the deal even better!
Tags: Book Recommendations, Book Suggestions, Contests, PBS Market