While my soul loves everything ooky and spooky about Halloween, I also have a fascination with death culture – how we mourn, and how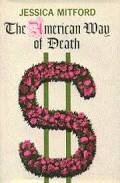 we care for our dead. My introduction to this was through Jessica Mitford, and the American Way of Death, a scathing expose into the heart of the funeral industry. While it's an older book, most of the practices still are being used.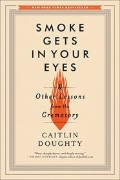 Then I discovered Caitlin Doughty, and Dr. Paul Koudounaris. Caitlin, is also known for her YouTube series, Ask a Mortician, started off with writing Smoke Gets in Your Eyes: and Other Lessons from the Crematory, about her experiences working in a crematorium. She also spreads light on the growing green burial movement, which her funeral home specializes in.
Her next book, From Here to Eternity: Traveling the World to Find the Good Death, shows different cultures views on death, and how they memorialize their loved ones. I'm slightly partial to the chapter on Mexico, and the Day of the Dead celebrations.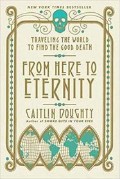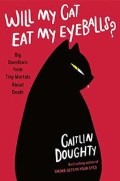 Her most current book Will My Cat Eat My Eyeballs?: Big Questions from Tiny Mortals About Death, is a series of death related questions, from children. And, no. Your cat will most likely not eat your eyeballs. They'll go for things like your nose and lips first.

Dr. Paul Koudounaris is a well known photographer and art historian. I was introduced to him through Caitlin Doughty, and was drawn to his knowledge, and by how beautiful his photography is. His most recent work is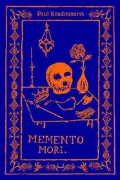 Memento Mori: The Dead Among Us is about the memorials and traditions from around the world.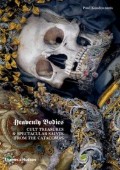 His previous works are: Heavenly Bodies: Cult Treasures and Spectacular Saints from the Catacombs, a look into the curious practice of churches taking the bodies of supposed Christian martyrs, and covering them
with jewels and fine clothing.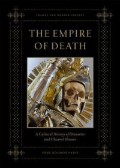 Then there is The Empire of Death: A Cultural History of Ossuaries and Charnel Houses. Do you know what an ossuary is? It's the name for a space that is designed to serve as the final resting place for skeletal remains. You may have heard some of the "bone churches" in Eastern Europe. This book covers all of that.
I hope you will find something on this list interesting. I personally find it fascinating, and I want to share how awesome it all is with everyone I know.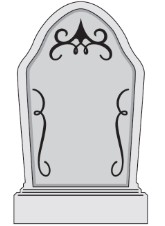 Have a happy Halloween, and remember to stay spooky.