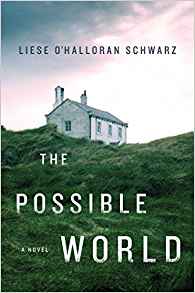 Review by Cheryl G. (Poncer)
Have you ever opened a book and fell right in? Fell hard from the 1st paragraph? Like in 7th grade when you had a huge crush on someone and just needed to be near them, learn all about them, hear and understand every word they said? Well, this is that book.
I read this book in a day and a half. I raced through the first 300 or so pages, then slowed to a crawl because I did not want it to end.
And If it is possible to have more than one favorite character in a book, then I have 4. Each character is diverse and individual, but come together to create a magical, heartwarmning, heartbreaking and beautiful story.
The past and the present come together flawlessly, and the future seems filled with hope.
Dr. Schwarz is an amazing storyteller. She weaves lives and times together into beautiful patterns.
Read this book and share the story with those you love.