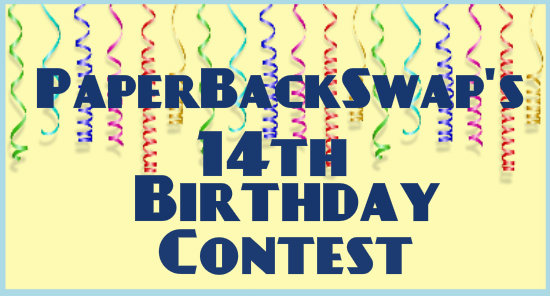 Today, PaperBackSwap turns 14! Happy Birthday to us! And what is a Birthday Party without games?!
Since playing pin the tail on the donkey, or musical chairs isn't easy to do online, we have come up with a game everyone can play.
We call it Favorites at 14.
Here is how it works:
In the comments here on the Blog, tell us one of your favorite books, title and author, from when you were 14, or thereabouts. And tell us why you liked the book.
It is that simple. On Friday, September 7, 2018, we will choose a winner at random.
The winner will receive their choice of 6 PaperBackSwap Credits, one year of Standard Membership or a one year subscription to Box-O-Books.
Contest is only open to current PBS members whose accounts are in good standing.
Good luck to everyone!
Tags: Box-O-Books, Contests, Free Credits, Milestones