Atlanta PBS Club Meetup and Bookswap
The Atlanta PBS Meetup and Bookswap in December was jampacked! Great fun was had by all.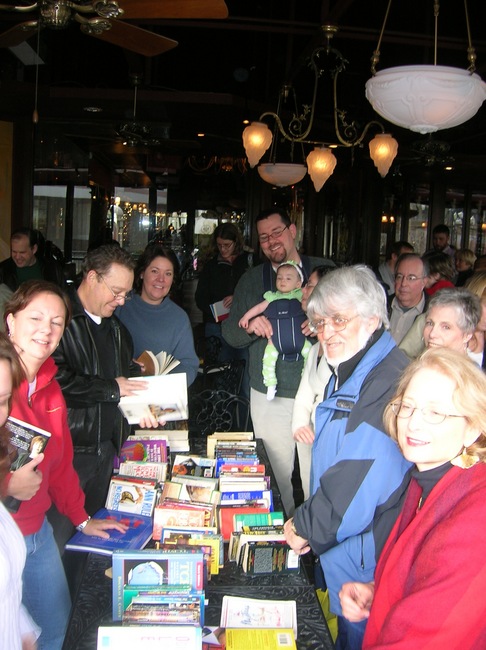 New Local Chapter Leaders:
If you want to be a Local Chapter Leader for PBS, you just need to have a PBS NIckname, a viewable public profile, and some organizational skills…check the Local Chapter Leaders Forum List of Official Chapters to see if your area already has a local Chapter.  If not, and you want to do this, just contact us.  There are no formal guidelines for being a Chapter Leader.  All of the information is in the Local Chapter Leader Discussion Forum topic.    If you are an official Chapter Leader and want us to include your upcoming meetup in the Newsletter, send in a message to us with the date, at least a week before the end of the preceding month.