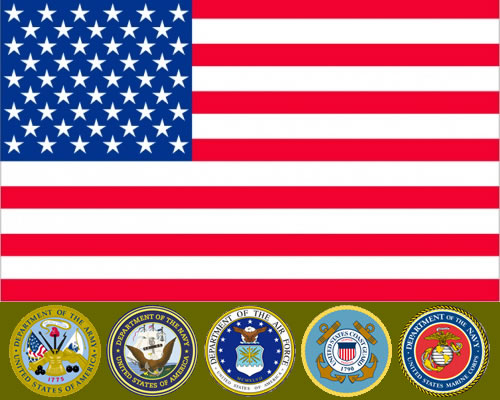 We are really amazed and proud at the response to the  Story Time with Soldiers drive! You all really stepped up to provide books for the United Through Reading military donation program that provides pre-deployment DVDs of soldiers reading storybooks to their children.  We hit our goals for donated money and credits, and we heard the most heartwarming responses from you…
"The idea of deployed service personnel reading to their children warms even the coldest heart. I love these programs. It's little enough to donate 10 credits to keep the program running. Good job, team. Keep up these outreach programs." – Betty A.
"I just wanted to say how wonderful it is that PBS is supporting a program like Story Time with Soldiers!
My brother-in-law is currently on his 3rd deployment to Iraq, leaving behind my sister and 2 small boys, ages 4 & 1. Before he left, he had my sister video tape him reading books to the boys. Those boys have watched that video just about every day since he left 6 months ago. And when he came home for his 2-week mid-deployment leave, those boys had no trouble bonding with their dad because they had seen him reading to them every single day since he left. Even though my sister and brother-in-law did their video on their own, this is still my personal proof that this is a very important program.
Thanks to PBS for supporting our troops AND their families!!" – Yvonne G.
Thanks, Betty and Yvonne!  We too love this program, and we're so touched at how you all have reached out to these families.  You can read more about the program here.  Thanks again for giving!
We've spruced up the author bibliography pages. If you click the author name on any listing you will now see the book images of the currently-available books by that author, and every book version is shown.  It used to be just a list, but members wanted more detail.  We hope this helps you keep up with your favorite author, or stock up on an author you just discovered.

Shopaholics take note! Love browsing the PBS Market ? Hate it when you get interrupted and your cart is empty when you log back in?  Now your cart will remember the items you have added, even if you log out; they'll be waiting for you when you come back.   If you haven't visited the PBS Market lately, be sure to stop by – new books are added every hour.
Timed-release Newsletter: Sending this NewsWire puts a strain on our servers, which can slow down the site.  We are trying something new this month – the Newsletter will go out slowly over several days.  So if you hear that someone else hasn't gotten her Newsletter and you have, just reassure her that hers is on the way.  We hope this takes the load off the servers so that the site will continue to run smoothly even while a Newsletter is going out.