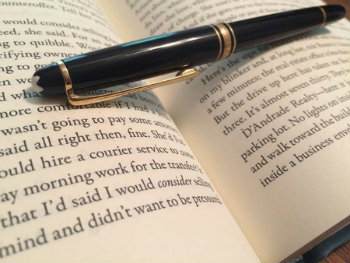 Congratulations jjares!
Suspect
by Robert Crais
Winning Review by
jjares
This is my first book by this author and I was wowed by the tight plot and excellent writing. This story grabbed me on the first page and didn't let go. I certainly hope this is the beginning of a new series for Robert Crais.
The book opens with Maggie's story; this German shepherd survived three tours in the Middle East sniffing explosives before her partner (handler) dies in a sniper attack. She's been turned over to LAPD but they have found that her PSTD is too severe to use her.
LAPD cop Scott James is recovering from a night-time attack that killed his partner Stephanie and nearly ended his life. Because Scott was such a good cop, he has called in chips to work in the K-9 group (he could have been given a permanent medical retirement). When Scott goes to collect his K-9 partner, he demands the opportunity to work with Maggie. They are two lost souls that bond with each other; it's interesting that Scott has more to learn than Maggie. The info about the training and commitment between a dog and his handler is fascinating and is woven skillfully into the story.
Nine months later, Stephanie's death is still an open case and the new man investigating the case calls in Scott for his insights into the disaster. Before long, Scott isn't just a side-liner; he and Maggie push buttons that bring new clues to light.
This is a masterful, tension-filled race to the finish. The relationship between Maggie and Scott is intense and emotional. This is a great story.
Tags: Book Recommendations, Book Reviews, Book Suggestions, Contests