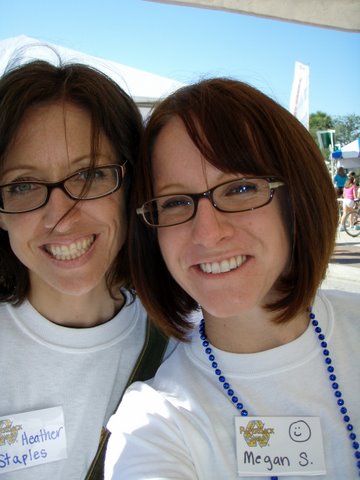 We like Swapping yes we do! We like reading, how 'bout you?
Top: Heather S. (PrettyPinkBows) and Megan S (bananapancakes), two of our PBS volunteers at the Sarasota Florida book festival last weekend. Below: some of the Sarasota crew. The strapping lad in the blue shirt is Robert.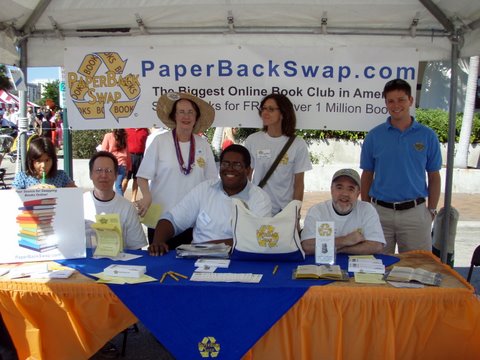 Below: Three generations of booklovers, or a toothpaste ad? We don't have the names for the caption; forgive us! We do know that the tall man with the goofy grin is Richard.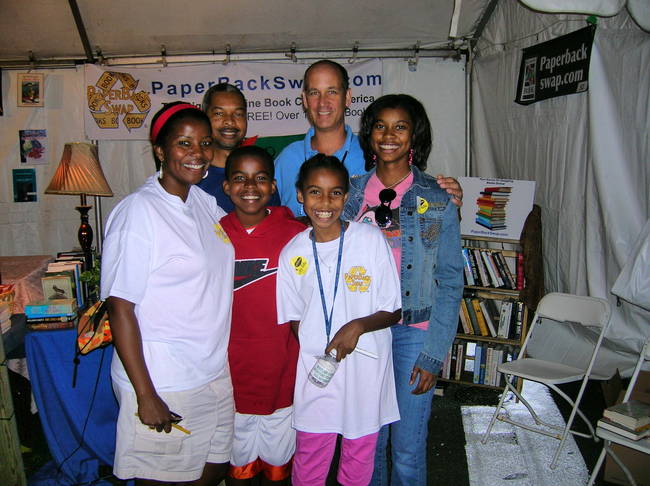 So many members, so little time!
The Book Festivals have been a blast.   Richard made it to Baltimore; Robert made it to Sarasota, Florida.   Thanks to all our PBS Ambassadors in Baltimore, Sarasota, Charleston, Nashville, Wichita, Collingswood, Aurora, and St. Petersburg.  Everyone did a great job!  See the
Photo Gallery
for more photos. Upcoming festivals: Miami, Florida, November 4-11.
Tags: Book Festival, Members