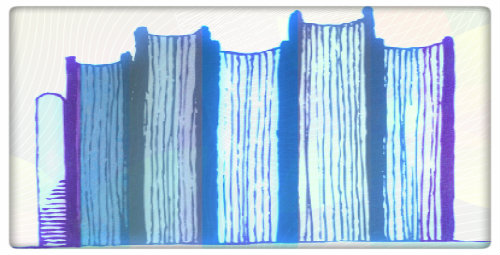 The Winner, chosen at random, of the brand-new copy of
Luckiest Girl Alive by Jessica Knoll is:
"Why do I love "Real Books"? Ask my overflowing bookshelves where I somehow always find room to add a new friend." ~ Cynthia H.
Just as we suspected, there are as many reasons to love books as there are PaperBackSwap members!
Here are just a few that caught our attention:
"I love the page by page turning" ~ Dawn R. (dawnr56)
"They're like trophies to me. And book cases are my trophy cases where I present my prizes!" ~ Summer D.
"Holding a book in my hand just feels right." ~ Debbie D.
"The main reason for me is the swapping." ~ Denise B. (dkb1269)
"I love printed books because it is one of the very few things that is socially acceptable to hoard. And I do… by the thousand." ~ Roxy W. (ravyn)
"There is nothing like that feeling I get after I've read the last sentence of a book and clasp that book shut." ~ Sharon V. (shawie)
"There's nothing better than a shelf full of good books that friends can borrow from." ~ Emily W.
"Books just make me happy!" ~ Cindy M.
Thank you to everyone who commented sharing their reasons for Loving Books!