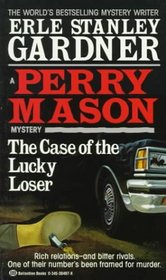 This 1957 mystery starts with a troubled young woman hiring Perry to attend a court case and give her an informed opinion as to how a witness to a hit and run comes off on the stand. His lawyer's intuition says the witness is lying.
Coincidentally enough, the next day the defendant's aunt-in-law contacts Mason. The plus: the plot in this one becomes spectacularly tangled, as complex a puzzle as a Mason novel ever provides.
This novel provides an excellent example of Gardner's uncanny ability to keep us turning the pages to see what happens next, even when we have given up trying to comprehend the twists.
Tags: Book Recommendations, Book Reviews, Book Suggestions, Mystery