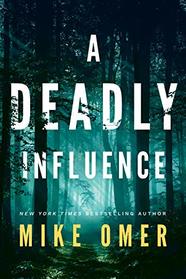 Review by Melissa B. (
dragoneyes
)
When Abby Mullen, hostage negotiation instructor, gets a phone call from a mom about a missing child, she feels compelled to help. Once she gets to the mom's house, she finds that she knows her. They share a past made up of tragic events from a cult that they were both members of when they were children. After delving into the mysteries around the child's disappearance, Abby finds that she might be dealing with another cult.  Finding herself reliving the past, she uses what she knows to help navigate her way through the dealings with this new cult.
The book flows between the past and the present effortlessly. We see the struggles that the children went through in the past and how it actually helps Abby with the case in the present. The story also brings social media into the picture and shows how it can be entertaining but also dangerous.
It was a good story that had some endearing characters. While the book tied up this story, it did leave a tiny cliffhanger at the end. I feel the need to go to the next book just to see what is going on.