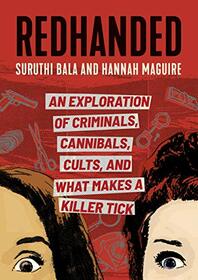 Review by Melissa B. (
dragoneyes
)
This book is based of the authors' podcast. Although I have never listened to it, I felt an attraction to the book when I first saw it. After reading it, I now feel an attraction to listen to the podcast.
I was pleasantly surprised on how well the book flowed and kept me entertained. It did not get bogged down and dry. I wouldn't say that I am an expert on the subject but have read about a lot on this type of subject. Yet, they were still able to throw a couple things in there that I had never heard about. One was about the Incels. I didn't even know that they existed. My mind was totally blown. On top of that, the science that they covered was very interesting and it was nice to get their thoughts on the matter. Even better was the humor that they injected through the book. Such a horrific and scary subject, yet you find yourself chuckling throughout the read.
Very enjoyable book. Looking forward to checking out the podcast.