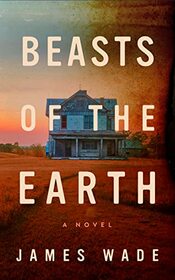 Review by Melissa B. (
dragoneyes
)
I knew I would probably like this book but I didn't realize how much. It quickly drew me in and I ended up finishing it in one day. I haven't done that with a book in a long time. The story is harsh, depressing, and very hard to read at times but it balances out with a story that is also humane, tender, and pulls at all of your heartstrings. The words literally flowed right off the page and I fell so immersed into this tale that I couldn't pull myself away from it.
There are two main characters that the story revolves around. We have Michael, a young boy that lives in poverty with his mother and his sister that he adores. When his abusive father is let out of jail and comes home to stay, Michael's life is turned upside down. Then there is Harlen, a maintenance worker at the school. He tends to keep to himself and to his routine. When a crime happens at the school, Harlen ends up being in the middle of it. The two stories eventually meld together to make one beautiful sob story.
This will, without a doubt, be a book that I will remember years down the road. It is a first book for me by this author but will definitely look into his other works.